Special Events at Fossil Pointe
Fossil Pointe Sporting Grounds is the ideal location for your corporate team building, charity fundraising event, and weddings. Fossil Pointe offers top quality accommodations and a professional staff that will ensure your outdoor recreational shooting event is safe, fun & successful! From 20 to 600+ shooters, beginners or experienced, Fossil Pointe can accommodate all your needs.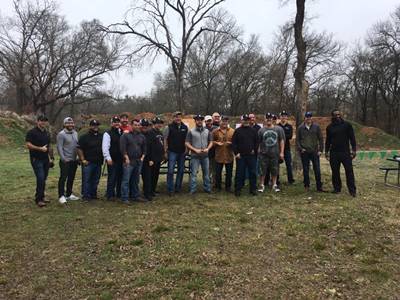 Team Building at Fossil Pointe
There will be no "eye-rolling" and "been there done that" responses from the participants. Fossil Pointe Sporting Grounds offers a Corporate Event package that includes your targets, ammo, and any other selected services. Loaner guns are also available for your group. Each event begins with a required safety briefing.
Fundraisers and Parties at Fossil Pointe
Is your nonprofit considering hosting a fundraising event? Charity auctions can be standalone events or events within events, and they pair well with the offerings of Fossil Pointe. Whether your event takes place outside on the range or inside in our fabulous facility, combined with our extraordinary level of care, your Fundraiser is guaranteed to succeed.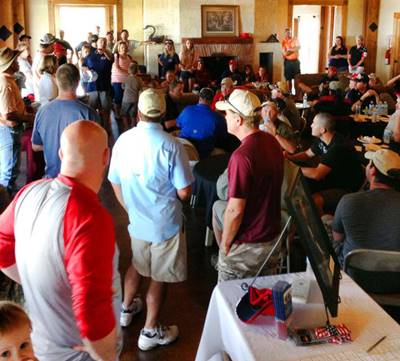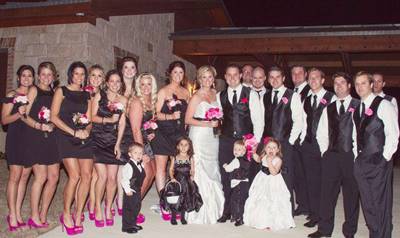 Weddings and More at Fossil Pointe
Our 480 acre facility and gorgeous rustic lodge provides the perfect setting for a romantic wedding. Whether you are looking for an outdoor or indoor wedding, Fossil Pointe is sure to impress your guests. We offer a variety of wedding packages for every budget. Please contact our event coordinator for more information.
Don't Be Shy
If we didn't answer all of your questions, feel free to drop us a line anytime.